Dear Friend,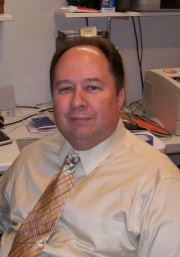 My name is Lee Cusano.  I discovered the fascinating subject of pyramid energy as a young man almost 30 years ago.
The first time I saw anything about pyramids was when I was a kid.  Someone I didn't even know sent me some obscure, full-color, piece of mail showing us all living in pyramid homes some day in the 21st century looking like the Egyptians of the past.
Over the years the subject of pyramids has kept re-surfacing in my life.  For example, At one time I struggled to be a business success in life.  I just couldn't get my act together. I discovered transcendental meditation classes going on through a local TV commercial.  Some "TM experts" were coming to town.  I went through the transcendental course but couldn't do that successfully either.  So, because I had seen pictures of someone meditating using a pyramid, I decided to build one of my own.
The reason I was attracted to "TM" was because their commercials said TM could increase your intelligence, improve your eyesight, lower your blood-pressure, improve your well-being, etc… and I needed a "business edge" which, was higher intelligence.  I wanted to use these benefits that TM offered as a tool to help me become successful in life as a businessman.
So when TM didn't work for me, I turned to pyramid energy, which eventually played a major part in my success later on in life, but that is a long story that I cannot get into here.  You see, with a pyramid, you can get the same identical results that TM can offer you but without all the crap.
* All you have to do is spend time in your pyramid for about 20 minutes or so a few times a week and you will get the same health benefits from it that meditation can offer.
My first experience inside a pyramid was a soft pulse or push of energy to the forehead that gave me stress-release.  My wife experienced it too and said "hey . . ."